Thomas J. Walter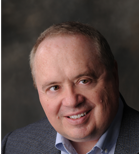 Tom Walter, serial entrepreneur, is a nationally recognized speaker on entrepreneurship, leadership and business culture. He has been an owner/operator in the food and beverage service industry for over forty years. Tom has started 29 companies and acquired three.
Throughout all of his business ventures, Tom has mastered an understanding of how culture and entangled human capital can result in creating high performance organizations. He focuses on the importance of human capital, values-driven organizational culture and high service standards. As a result, one of Tom's companies, Tasty Catering, has won numerous awards for excellence in culture and in catering, such as a "Best Place to Work" and "Caterer of the Year."
Tom's success at the organizational and leadership level, his business knowledge and his gift for engaging presentations have provided him with the opportunity to address business people, college students and academia with what is required to build a successful, sustainable enterprise. Personally, he feels compelled to share his knowledge with growing minds because when he started in business, there were no entrepreneurship courses and business education was focused on working for major corporations. As a result, Tom dedicates much of his time to developing others.
Currently, Tom serves on the advisory boards of five Chicago-area companies and two universities. In addition he is an active member of the Academy of Management and the Small Giants Community. Tom is a member of the Chicago Entrepreneurship Hall of Fame.
At age twenty-three, Tom borrowed money from his then-girlfriend, Bobbi, to open up his own fast food restaurant, promising to pay her back with interest. Ever the business man, his proposal for funding was wrapped with his proposal for marriage. He promised they would get married after he paid back her loan.
The two have been married for almost forty years. They have two children—Tim and Erin, who are partners in six business ventures—and two grandchildren. Two of Tom's brothers, Larry and Kevin, are his business partners in all of his companies.
In the little time he is not working, Tom listens to music and reads.